Cash for Car Wreckers Hallam – Best Auto Wreckers & Car Dismantlers
Cash for car wreckers Hallam will give the extra cash for your scrap and unwanted vehicles. Call us now and get rid of your unwanted cars, 4×4 or even trucks today. Get up to 12,999 on the spot for any make or model.
Get Cash for Cars in Hallam + Same Day Free Car Removal
Do you own an unwanted car sitting idly and collecting dust in your garage? Want to sell your car today? Cash for car wreckers Hallam will give the extra cash for your scrap and unwanted vehicles. We don't only pay cash that goes above your expectations but also give free car removal services from all over Hallam Victoria and nearby suburbs. In addition, we also provide a free no-obligation quote for all vehicles and car owners get paid with top dollars on the spot.
Every vehicle that you want to get rid of has value for us and we make it realize it to you. So, if you are among those Hallam residents who want to get their scrap vehicle removed then you just need to give us a call to enjoy our amazing reliable towing service!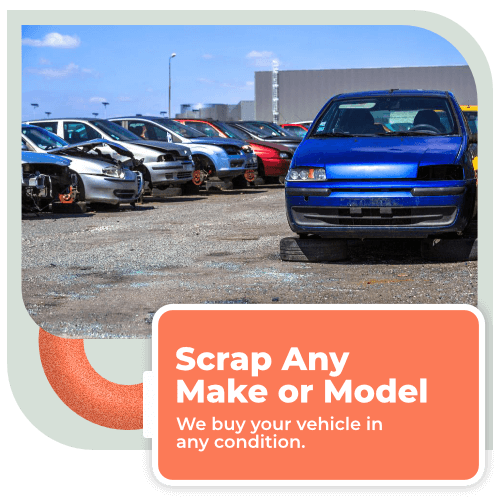 Cash for Car Wreckers Hallam Buys Every Make & Model – Get A Free Quote Today
So, you have an unwanted vehicle but don't have extra money to tow it away or to contact any car wreckers who charge money for buying that scrap metal? There is no need to worry.
Cash for car wreckers Hallam is here to provide you with a free quote and free removal services. Moreover, we give the best cash for dismantling vehicles. We accept every car and give cash for every make and model of the vehicle. The brands that we prefer to buy are Honda, Holden, Toyota, Nissan, Mitsubishi, etc.
If you still have any questions or want to know how to get our services, just call us and our customer-friendly team will be there to assist you.
Sell Your Unwanted Cars to Us & Get Money Up to $12,999!
Here at cash for cars Hallam, we have the best deals to offer you that include all services for free while giving you the top cash. Most importantly, we don't charge even a single penny to wreck or tow your vehicle. So, if you are among those car owners who want to get rid of their vehicle without spending money on it. Cash for car wreckers Hallam is the best place for you to contact and get money in return for your junk.
Our cash offers go as high as $8,999 for unwanted cars, damaged trucks, scrap vans, and all other junk vehicles. So, when are you going to call us on 03 8658 1798 to get some amazing amount in your account!
Get Hassle-Free Unwanted Car Removal Service on the Same Day
We believe in making car removal fast and free for our valuable customers. Therefore, stay away from posting the ads for selling your car and wait for the people to respond and negotiate.
It's just the wastage of precious time that will never come again. When you call us and fill out our online form, we come straight toward you to offer the cash quote without any bargaining and tow your car away from your sight.
Car removal is not an easy process but we make it this easy for car owners. While eliminating all the fuss of getting rid of the junk car, we are also here to provide you with the top dollar cash.
Get Used Auto Parts from Eco-Friendly Car Wreckers Hallam
Dealing with cash for car wreckers Hallam means dealing with the safe auto wreckers. When you sell your car to us, you must be satisfied that your vehicle is in safe hands.
We are licensed and certified car wreckers in Hallam and Melbourne. With many years of experience, we know the actual value of a vehicle therefore it goes always higher than other car buyers.
Our professionals and highly qualified auto wreckers work on the fundamentals of saving most of the parts of the car before wrecking. Therefore, after separating the auto parts they pass them from many tests and analyze thoroughly.
Once we are sure that they are good enough to work efficiently, we put them on shelves to sell at discounted prices.
Over 3829 Vehicles in Stock